Striving to maintain a strong relationships by providing exceptional customer service
Feedback & Complaints
If you have any concerns, you should take the following steps:
1. Contact your investment advisor right away. If you do not have an investment advisor, contact our Customer Services at 0800-00026 (toll free) from anywhere in Pakistan. Most issues are resolved this way.
2. If your concerns are not settled to your satisfaction, please fill out the Form given below, and we will get back to you at the earliest.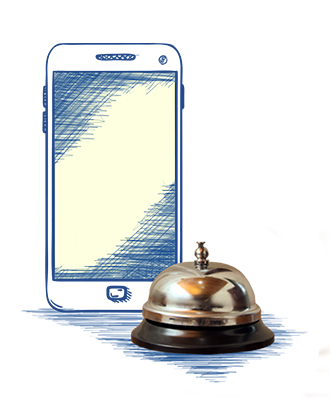 Delay in processing of Transactions.
Incorrect application of prices / investment charges.
Others.
Incorrect Customer Records in database.
Service Related issues i.e. Staff Behavior, Technological failure, delay in responding etc.
Others.
Steps involved in managing Complaints
Lodge a Complaint using any of the following medium
Calling our toll free number 0800 00026/0800 26336. For International Dialers: +9221-35622781. (We are available Monday to Friday 09:00 am to 09:00 pm (PST)) and Saturday and Sunday timings are 11:00 am to 6:00 pm
Email us at info@ublfunds.com / customercare@ublfunds.com
Visiting our investment center. Click here to find your nearest investment center.
Fill- out the form given on UBL Funds website and get your complaint registered. Based on which our Customer Support team will get back to you accordingly.
Sending letter to our operations office:
UBL Fund Managers – Operations Office
4th Floor, STSM Building,
Beaumont Road, Civil Lines,
Karachi.
Complaint Cycle – Processing & Resolution
Register Complaint using any of the above mediums.
Our Customer Support team will get in touch with complainant for more details.
Complainant shall be provided with a 'Reference Number' through on call, SMS and e-mail to help track their complaint. A tentative Turnaround Time (TAT) required for closure of the particular case is also communicated to the Complainant.
While complaint goes through different stages, our Customer Support team remains in follow-up with the Complainant for theprogress against the registered case / issue.
Upon resolution of issue, we inform the Complainant of the status and mark the complaint as closed / resolved as the case may be.
Note: Please insist for a Reference Number whenever you report or register a complaint with us which will also help you to inquire about the status of your complain.
TAT / Resolution time
We endeavor to resolve complaint within 1 to 3 business days, however, depending on complexity and involvement of external stake holders or factors which are beyond our control, however, there is a possibility that resolution of such cases may take longer than the stipulated time.
Our Customer Support Team will ask the complainant to provide documentary evidences/proofs/necessary details therefore; the Turnaround Time (TAT) shall commence after supporting details have ben furnished to UBL Funds.
Closure & Feedback
Your feedback always matter for UBL Funds; we encourage people to share their feedback and suggestions to help us improve our complaint process and services.
Contact person
Manager – Customer Care Unit
UBL Fund Managers
4th floor, STSM Building, Beaumont Road, Civil Lines, Karachi
F: 0800-00026
International Dialers: +9221-35622781
E: customercare@ublfunds.com

DISCLAIMER:"In case your complaint has not been properly redressed by us, you may lodge your complaint with Securities and Exchange Commission of Pakistan (the "SECP ").  However, please note that SECP will entertain only those complaints which were at first directly requested to be redressed by the company and the company has failed to redress the same. Further, the complaints that are not relevant  to SECP 's regulatory domain/competence shall not be entertained by the SECP."

Not registered to UBL Funds Online?
sms ONLINE to 8258
Forgot your username or password?
call 0800-00026