Investment Advisory -
Separately Managed Accounts (SMAs)
Join the growing trend of investors who allow us to design and manage their bespoke investment portfolio.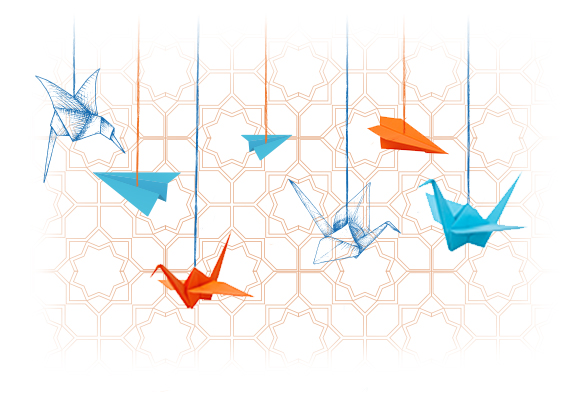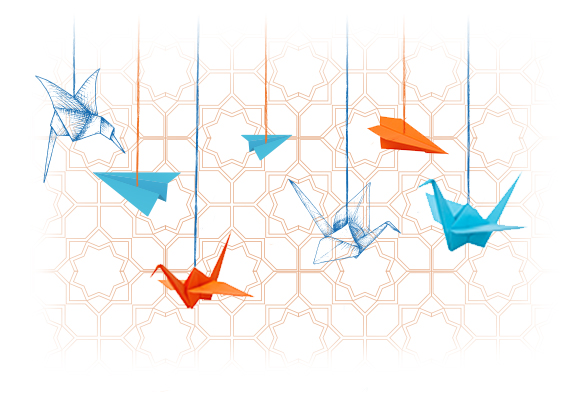 Your Portfolio : Our Expertise
Our Investment Advisory department offers premier service with tailor made Shariah Compliant investment solutions for both corporate and high net-worth individuals. The team comprises of well experienced portfolio managers who work with our in-house dedicated research team and core investment committee to ensure that client objectives are made.
Our service offers a unique opportunity for clients to engage directly with professional investment managers and draw from their collective skills in enhancing their investment return.
Customized Portfolio
We will develop a customized portfolio keeping in mind your risk profile and investment objectives. Your portfolio can comprise of stocks, bonds, mutual funds, and other Shariah Compliant investment instruments – tailored to address your personal preferences and specific financial goals over your desired investment tenure.
Our Investment Advisory team will work with you to help identify your investment objectives and return expectations based on your risk profile and current investment holdings.
We then develop an appropriate asset allocation mix that would work towards the achievement of your investment objectives.
Once the asset allocation has been agreed, your investment manager will deploy your investments in line with the investment strategy.
In implementing the investment decisions, the Investment Advisory team works under clearly defined investment guidelines which allows efficient risk management of your portfolio.
Research & Investment Expertise
We place expert advice as the cornerstone of our investment process. Our Investment Advisory department is equipped with the experience, expertise and dedication required to help you achieve your investment objectives.
We have rich asset management experience in the mutual funds industry managing investments across various asset classes. Incorporated in 2001, the company is licensed by the Securities & Exchange Commission of Pakistan (SECP) to conduct Asset Management & Investment Advisory Services.
Our Investment Advisors work in teams performing rigorous research and analytical exercises to make the best, most informed investment decisions on your behalf.
Our investment management team keeps track of the latest market trends and developments to offer you access to investment opportunities that may not be easily available otherwise.
The actuarial experience of our investment team can be especially beneficial for Employee Funds.
While managing your investment portfolio, our team will tend to every detail pertaining to your account, ensuring that you have a hassle-free investment experience.
Greater Transparency
Your portfolio will always be managed on an individual basis and never be pooled with other clients' money.
An independent custodian will be appointed to ensure unprecedented transparency and safe-keeping of your investments.
In order to provide greater peace of mind, you will have the option to audit your investment portfolio by an external audit firm of your choice.
Portfolio Monitoring & Reviews
We will regularly monitor your investment portfolio to ensure that it continues to meet its desired objective.
You will receive a comprehensive report at regular time frames which will include details of asset allocation, valuation, portfolio activity, performance and market commentary.
Your Investment Advisor will constantly monitor the continued appropriateness of your portfolio's investment strategy and will apprise you of any new opportunities in the market.
How Managed Accounts (SMAs) Work?
SMAs provide you with a personalized approach to investing, including direct ownership of individual securities and the opportunity for portfolio customization.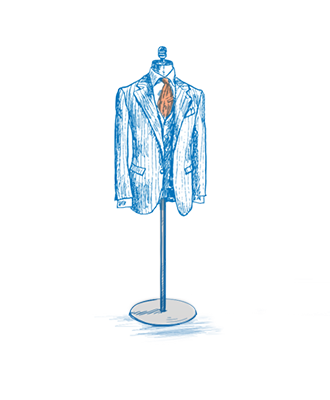 When you invest in a Managed Account (also know as a Separately Managed Account or SMA), you own individual securities. You have the freedom and flexibility to tailor your portfolio to address personal preferences and financial goals. Your account is tailored to your needs and requirements and is "separate" and distinct from other clients' accounts.
Your portfolio can comprise of instruments such as stocks, bonds, government securities, mutual funds and other Shariah Compliant instruments – tailored to meet your unique investment needs and goals.
SMAs offer many benefits over other ways of investing and are ideal for clients whose investment objectives do not naturally fit within the mandates of mutual fund investment schemes. You should consider opening a Managed Account if you:
Enjoy the benefits of working closely with an Investment Advisor.
Seek exclusive fund management and Investment Advisory services.
Have a specific investment style or financial goal that requires personalized and flexible strategy construction.
Have a substantial lump sum to invest.
If you opt for an SMA with us, our Investment Advisory team will work with you to identify your financial goals and expectations. An Investment Policy Statement (IPS) which outlines your objectives, guidelines, and any other special investment preferences is created for your review. These will then be translated into an investment portfolio that will be exclusively managed by our experienced investment management team on your behalf.
You can expect to receive customized performance reports on a periodic basis to help you monitor the progress of your investment portfolio. Regular meetings with your investment advisor will help identify any changes that may be required in your portfolio from time to time.
Frequently Ask Questions (FAQs)
What is the difference between a SMA and a Mutual Fund?
Unlike an investor in a mutual fund, SMA account holders own the individual securities in their accounts. Your account is 'separate' from that of any other investor and the investment strategy is customized to follow your personal investment objectives.
What do SMAs offer?
Our SMA features include:
Customized individual portfolios
Professional Management and oversight
Investment strategy in alignment with investment objectives
Flexibility
Transparency
Diversification
Liability Management for defined benefit schemes
What differentiates our SMAs from our peers?
We have put in place a dedicated team to manage clients' portfolios. The team possess vast experience in looking after SMAs accounts. We also have actuarial expertise within our team that can help employee funds set their strategy and meet objectives.
Who should invest through SMAs?
The flexibility offered by SMAs means that it can cater to the needs of various clients including individuals, corporate clients, government institutions and employee funds. Every client has different needs that change over time. Your investment manager can help you decide whether SMAs are appropriate for you, based on your current financial situation, investment objectives, time horizon, risk tolerance and other factors.
What is the minimum investment requirement for SMAs?
The minimum amount required is as follows:
Individuals – Rs. 50 million
Corporate Clients & Employee Funds – Rs. 50 million
Are there risks involved in SMA investments?
All investments involve a certain amount of risk, including the possible loss of the principal amount invested, which varies depending on the securities included in the portfolio. However, we can help develop a portfolio that ensures that risk in the portfolio matches the client's risk tolerance.
How do I update myself on my portfolio?
Clients will be provided with periodic performance and holding reports that would include details of asset allocation, portfolio activity, performance and market commentary.

Not registered to UBL Funds Online?
sms ONLINE to 8258
Forgot your username or password?
call 0800-00026